Elizabeth Greenfield, Executive Director of the International Society for Burn Injuries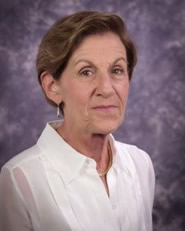 It is with great sadness that we announce that Liz Greenfield our Executive Director of the International Society for Burn Injuries has unexpectedly passed away. She was in the presence of her family when she died peacefully on Saturday, October 23, 2021. Liz was a tireless leader of our organization and her absence leaves a great void. She personally knew most members of our society and was loved by us all.
Liz started as a nurse in the United States Army Institute for Surgical Research in San Antonio, Texas. While in San Antonio, she married Albert McManus who was a leader in the microbiology of burn wounds. She worked closely with several of our Presidents, first and foremost, Dr. Basil Pruitt. Dr. Pruitt relied on Liz to be the orchestrator of many of the early ISBI meetings. She also worked with past president Dr. William Cioffi and future president Dr. David Harrington. She became the official Executive Director of the ISBI in 2006. She has spent tireless hours running our organization for over 15 years. She worked this past summer setting up our next meeting in Guadalajara, Mexico before becoming ill. It was a great surprise to all of us when we heard of her passing. I know that she will look down on us from heaven to ensure that the ISBI continues to be dominant burn organization in the world.
David G Greenhalgh, MD
President of the ISBI